Kid's Workshops
–
Feel safe that Hyper the Clown has: Public Liability Insurance, Working with Children's Card, Music Licence and has over fifteen years experience in the industry.
–
Magic Workshop
This workshop is aimed at school children, to enhance their interest in magic and science!! This workshop is simple and engaging using common everyday items. Besides being a ton of fun, children will improve skills that they can use their entire lives, such as:
Improved eye-hand coordination
Self esteem and self confidence booster
Developing social interaction skills
Fosters creativity…inspires their imaginations
Self esteem and self confidence booster
Most of the tricks that will be taught are science based and educational and very amazing!! We are going to say the words "Abra Cadabra" and by MAGIC all the kids will poke a toothpick through their balloon without making it pop.. and they wont even need to bring their magic wands!!
–
Circus Workshop
Hyper will bring her PA and music, and children can dance and practice doing amazing circus tricks! Children are encouraged to participate in using all the Circus Toys!
Hula Hoops, Spinning Plates, Devil Sticks, Juggling Balls, Dancing Ribbons, Juggling Scarves, Poi Pois, Balancing Blocks, Balancing Rope…  and depending on supervision a tight-rope!
–
Balloon Workshop
Hyper will bring everything to facilitate a Balloon Twisting workshop which includes high-quality latex balloons, balloon pumps and heaps of fun!
–
Juggling Workshop
All children will make and receive help with making the three juggling balls. After the balls are made the children will learn basic juggling techniques. If the children don't have time to learn how to juggle completely.. they will receive a how to juggle flyer to take home so they can practice!!
–
Craft Workshop
Depending on the how many people are going, Hyper will run the workshop with a companion. We will oversee the activities, giving suggestions for their creations. Hyper will provide the tables and all the craft materials required to run the workshop.
–
–


Please contact Hyper If you require more Children's Entertainment for your event in Darwin, Howard Springs, Humpty Doo and Remote Rural Areas in the Top End. Hyper collaborates with other local face painting friends, balloon twisters, clowns, fairies and magicians and can provide contacts for Petting Zoo's or Pony Rides, Jumping Castles and other fun stuff!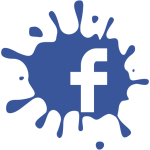 Hyper the Clown
20/69 Mitchell Street, Darwin City NT.
0416592445